Designer Application for Strands, A Fashion Fiber Showcase held in March 2020, from 3 pm to 6 pm at the Southwest Arts Center in Atlanta, GA. Application deadline is December 31, 2019.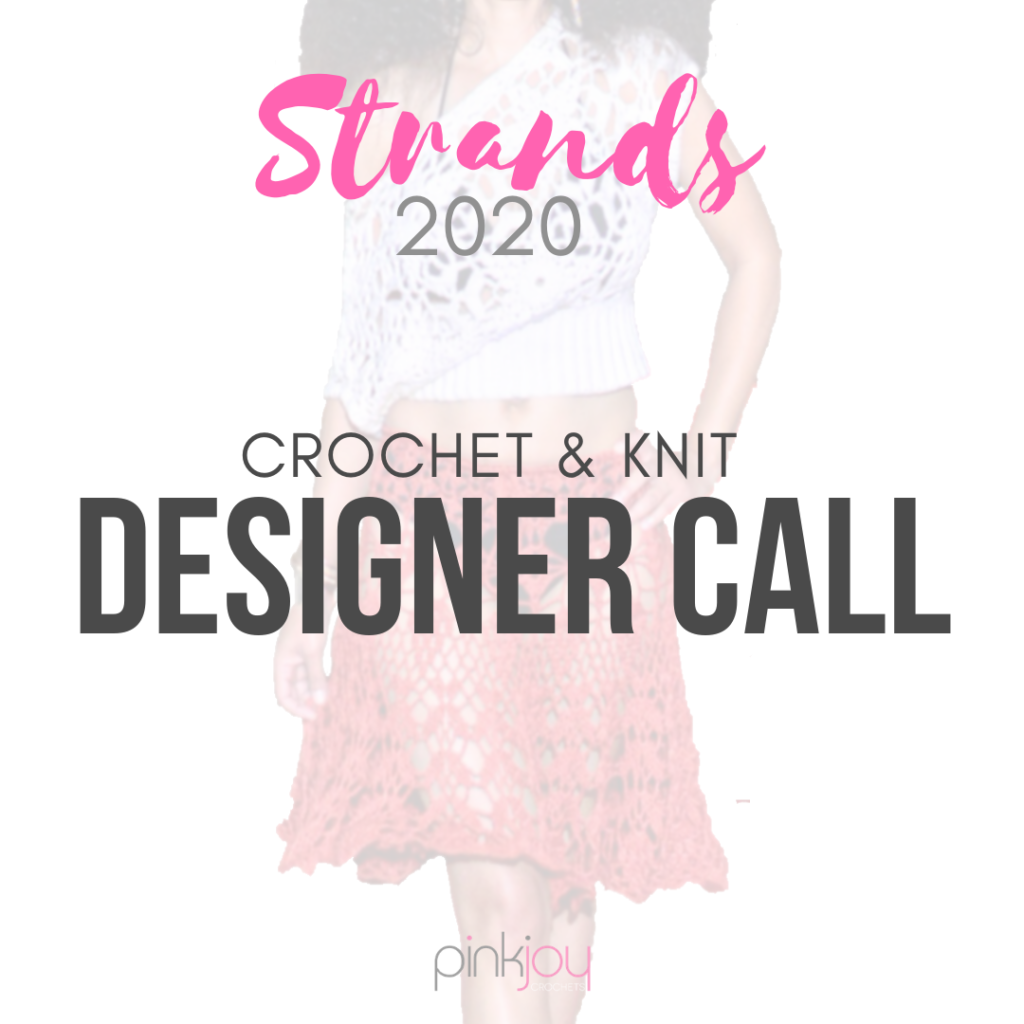 Strands 2020 features fiber art designers who showcase their handmade crochet and knit fashions and accessories. The purpose of this show is to expose our art form to a wider audience and get people interested in wearing and purchasing crochet and knit fashion and accessories.
The 2020 show will be held on-stage in the 375-seat, Southwest Arts Center Performance Theater. Click to view more information (http://www.fultonarts.org/index.php/events-and-exhibitions/performance-venues/southwest-arts-center-performance-theatre-and-gallery).
Each designer will have 5-6 minutes to showcase their line (minimum of 5 pieces, maximum of 15). You are free to use your own models, but we will be holding in-person model calls in January & February 2020 where you can have the opportunity to select models to use in the show.
This event will include a fashion show, brunch buffet, lobby boutique shopping, and entertainment.
Each designer will have the option to vend in the boutique. Admission to the boutique will be free, admission to the fashion show will be $10. The vending area for this year's show will be in the lobby of the Performance Theater allowing all show attendees to visit vendors upon entering the venue. There will also be activities to increase audience interaction with the vendors.
If you have any questions, please email design@pinkjoycrochets.com.
[wpuf_form id="5518″]