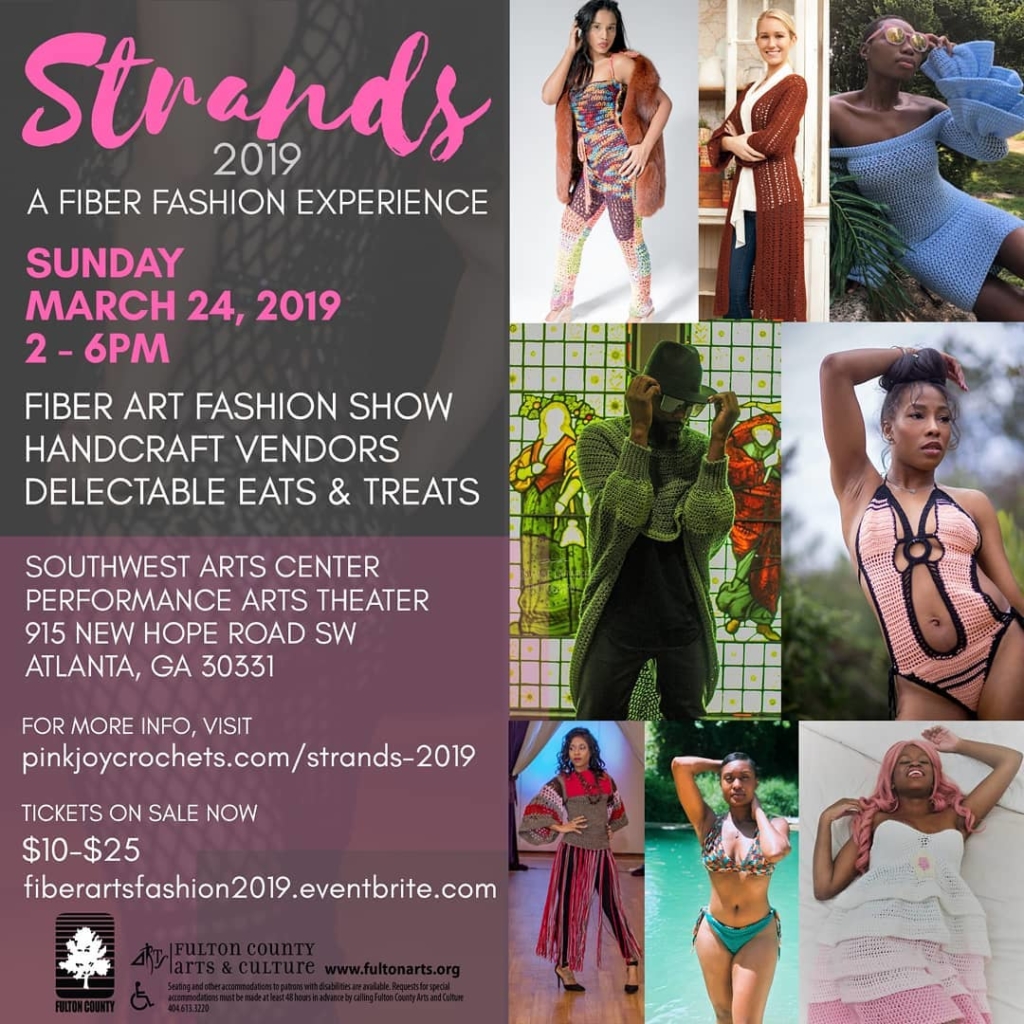 Here are most of the designers that will be showcasing their crochet and/or knitwear at Strands, A Fiber Fashion Showcase on Sunday, March 24, 2019.  Some of these designers will also be vending at the Unique Boutique, so you'll have an opportunity to purchase what you see on the runway and shop from their many other fantastic creations.
Doors to the Artisan Boutique open at 2PM, the Fashion Show starts at 3PM.
Entry to the fashion show is $10. Entry into the Unique Boutique is FREE, you just need a ticket.  Please visit http://fiberartsfashion2019.eventbrite.com to get your tickets today!
[pt_view id="9abd0aexuz"]